How to check Fing Desktop Version
On the bottom left of the Fing Desktop display, you can view the latest Fing Desktop Version.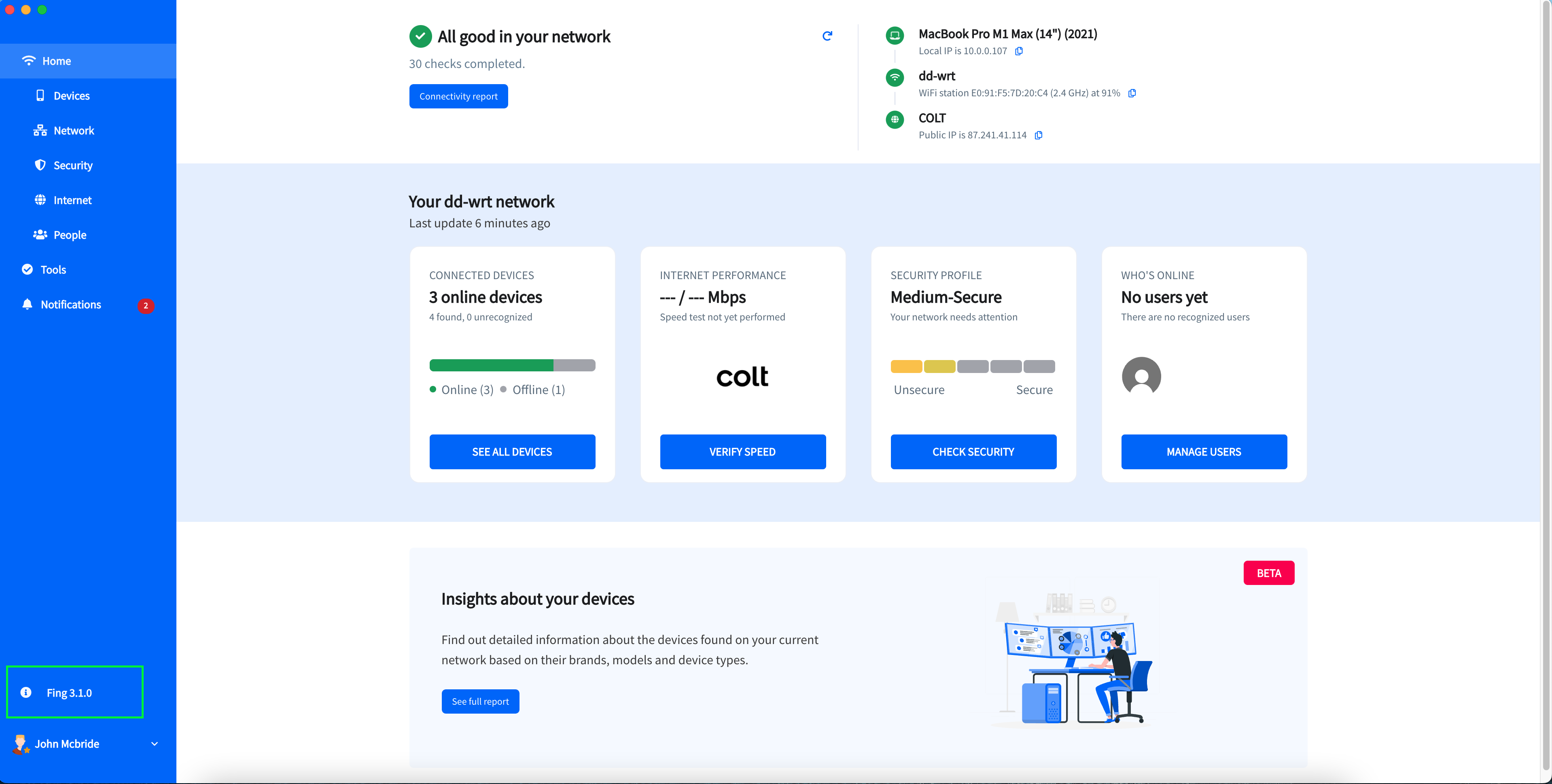 By clicking on the Fing Desktop version number, you can expand to view:
About – information
Credits – information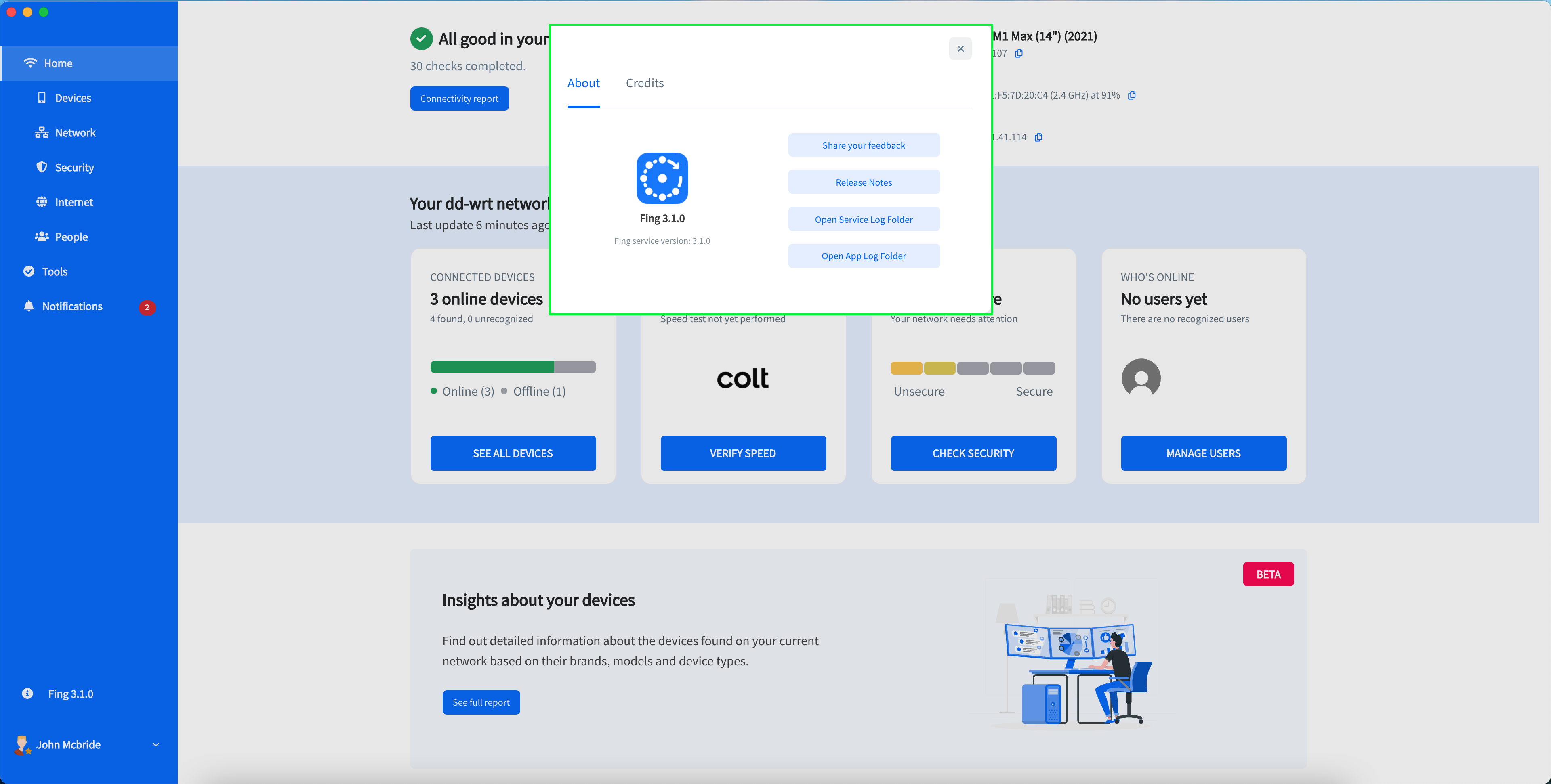 About Tab
On the About tab you can access:
Share your feedback
Fing Desktop version Release Notes
Service Log Folders & App log folders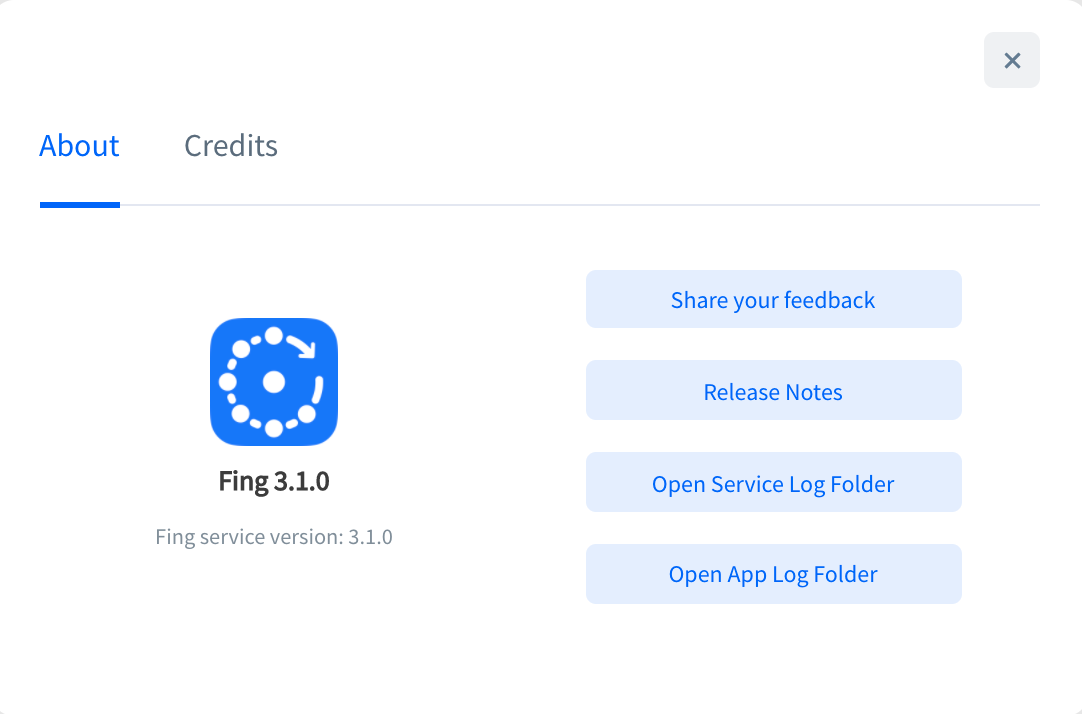 Preferences options
To open Preferences on Fing desktop, you need to click on your 'Username' from the bottom right corner, and you will find the option.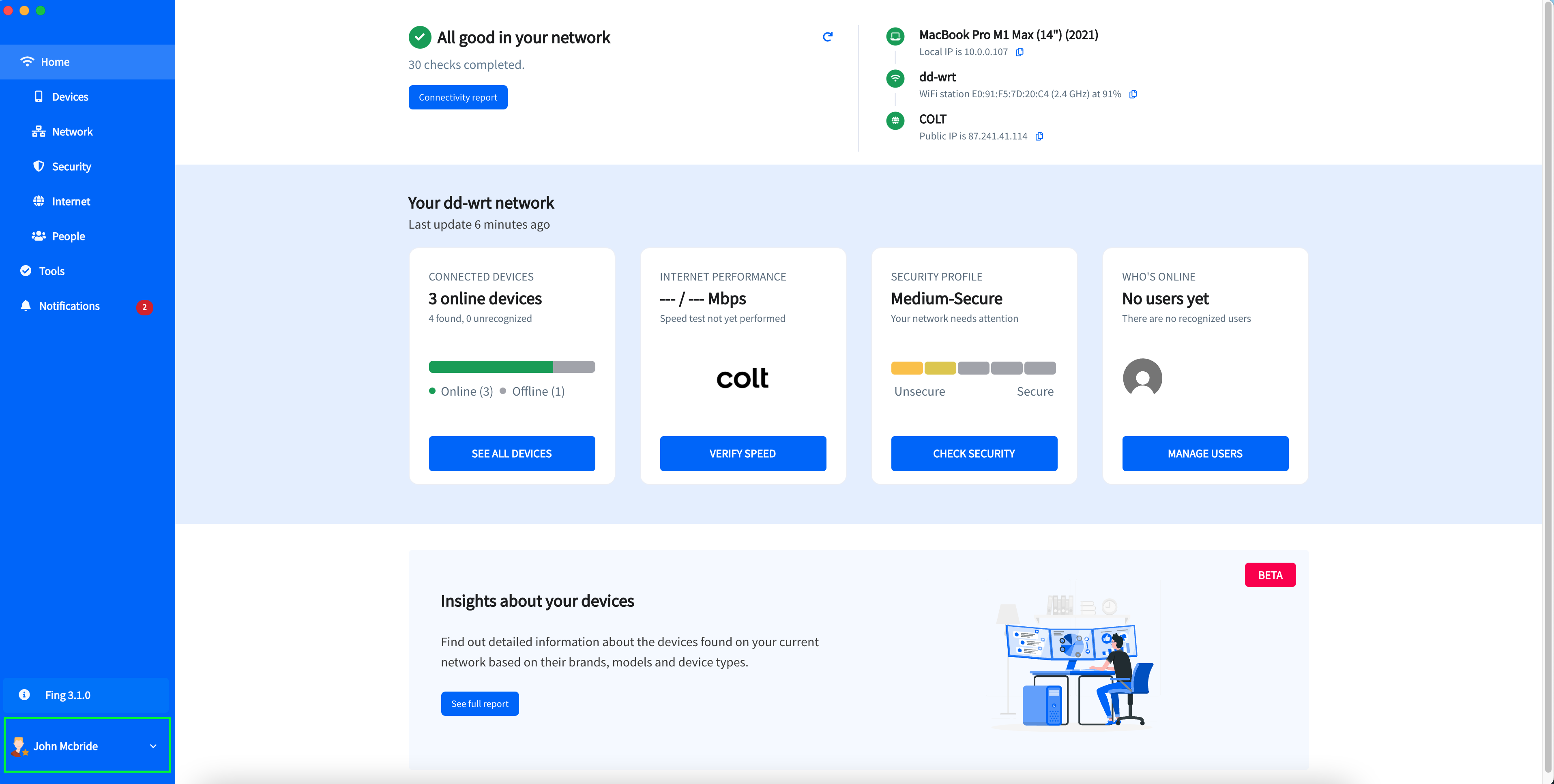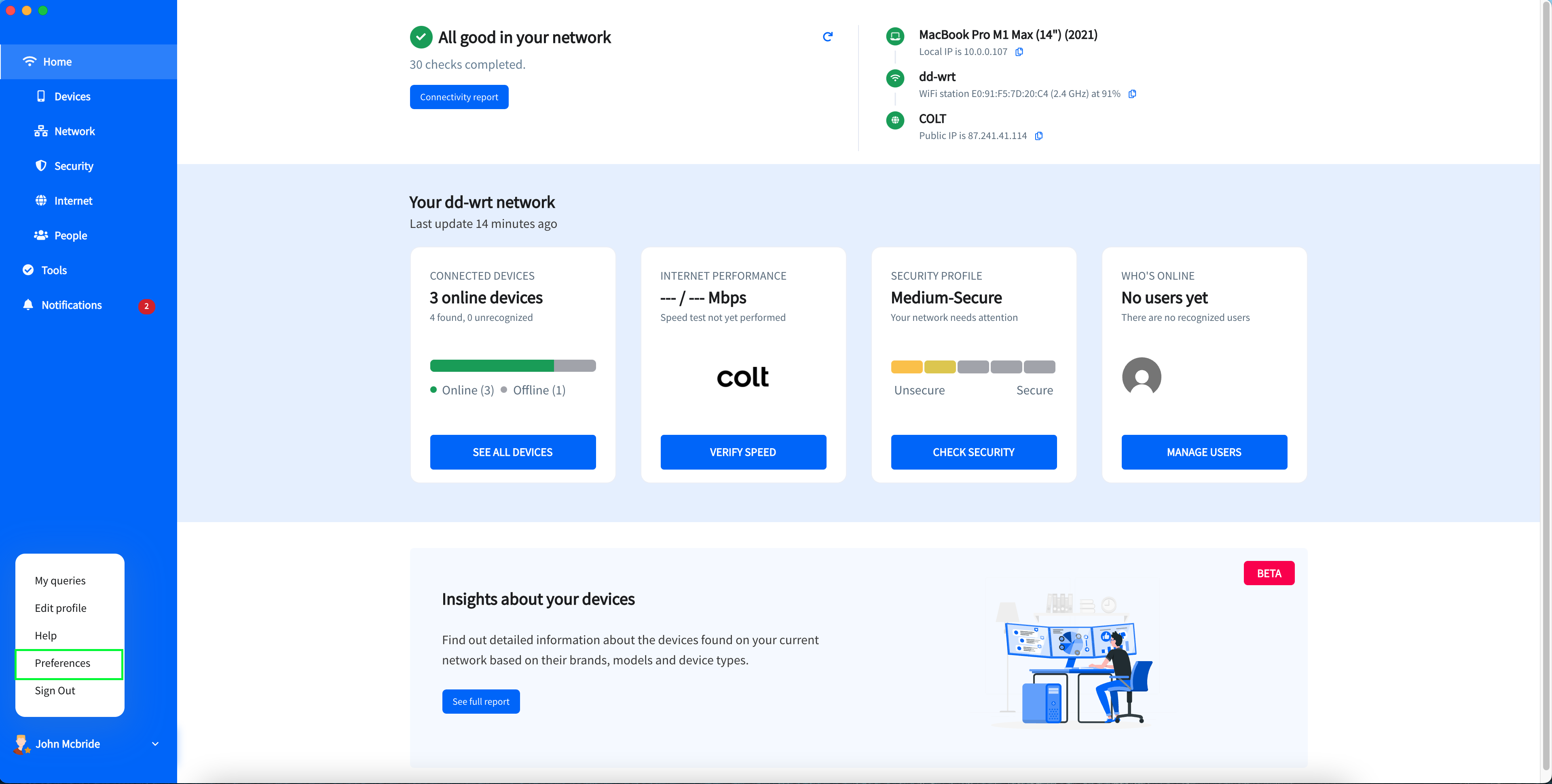 You can make changes to the settings of Fing Desktop relating to launch options, window display, notification preferences, etc. See a full list below in three different tabs(App, Notifications and Local API):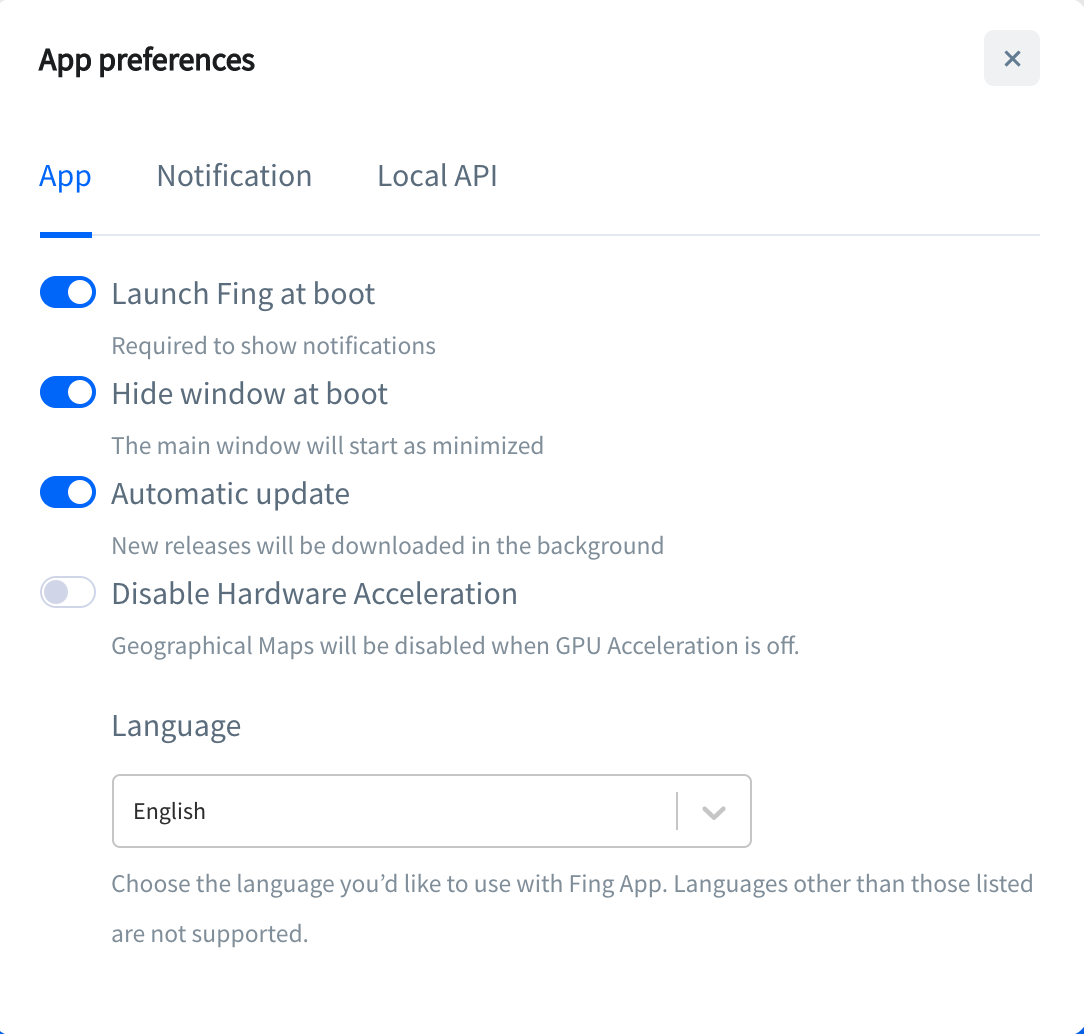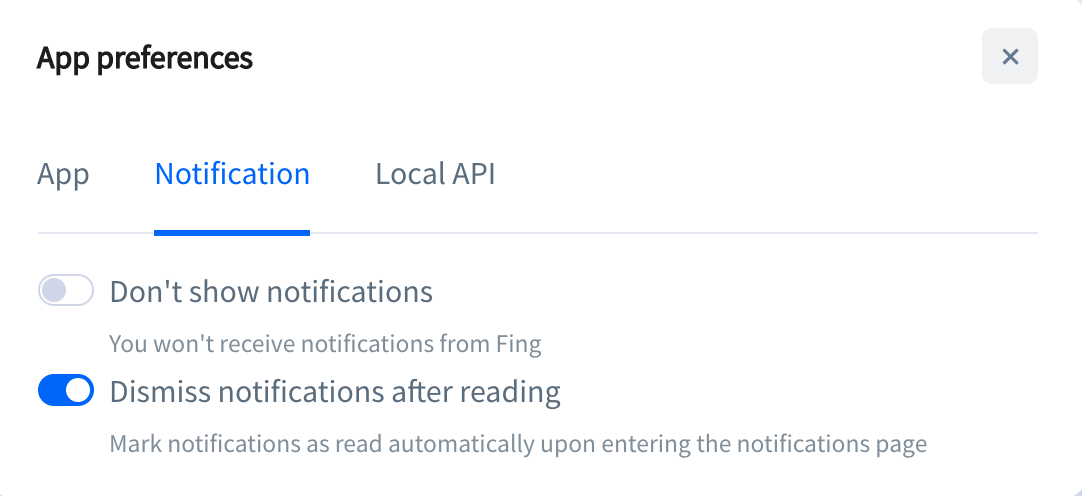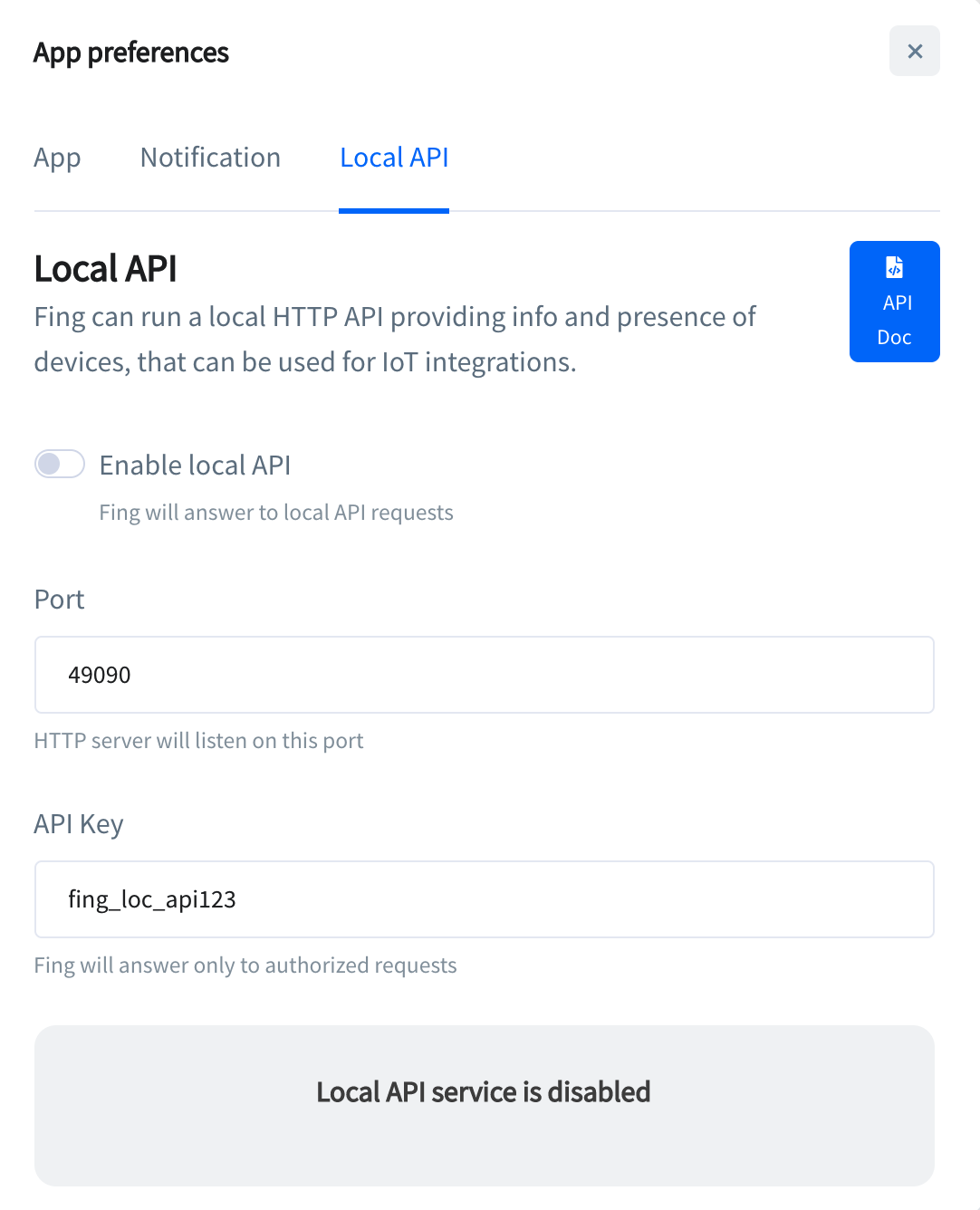 Download Fing Desktop Premium here with additional features and enhanced capabilities including: Intruder Alerts, Security Checks, Timeline of Events & Unlimited.
Whether you are an IT expert or a technology enthusiast, Fing has the right solution for your needs. To find out more, please visit: Fing Premium Plan
Still experiencing issues?
Please include all details related to your issue and write to us from your registered email address at support@fing.com