How To Create An Account
To get the most out of the Fing network scanner, you can create a free account on the iPhone or Android, Desktop or using the web app which will allow you more features.
Better Device Discovery: Get a better device discovery experience including brand and model – thanks to better algorithms.
Merge Access Points: Networks with multi-band and access points are automatically merged and recognised as a single network
Detect Intruders: Be notified with email alerts when a new device joins your network
Status Alerts: Sign up to receive email alerts when a device status changes
Your Network Anywhere: Back up, sync and access your networks across devices by mobile app or the Fing web app
How to create a free Fing account
Download the Fing application from the Google Play Store/Apple Store
Once it's downloaded, navigate to the 'Account' tab
Click 'Sign in or register'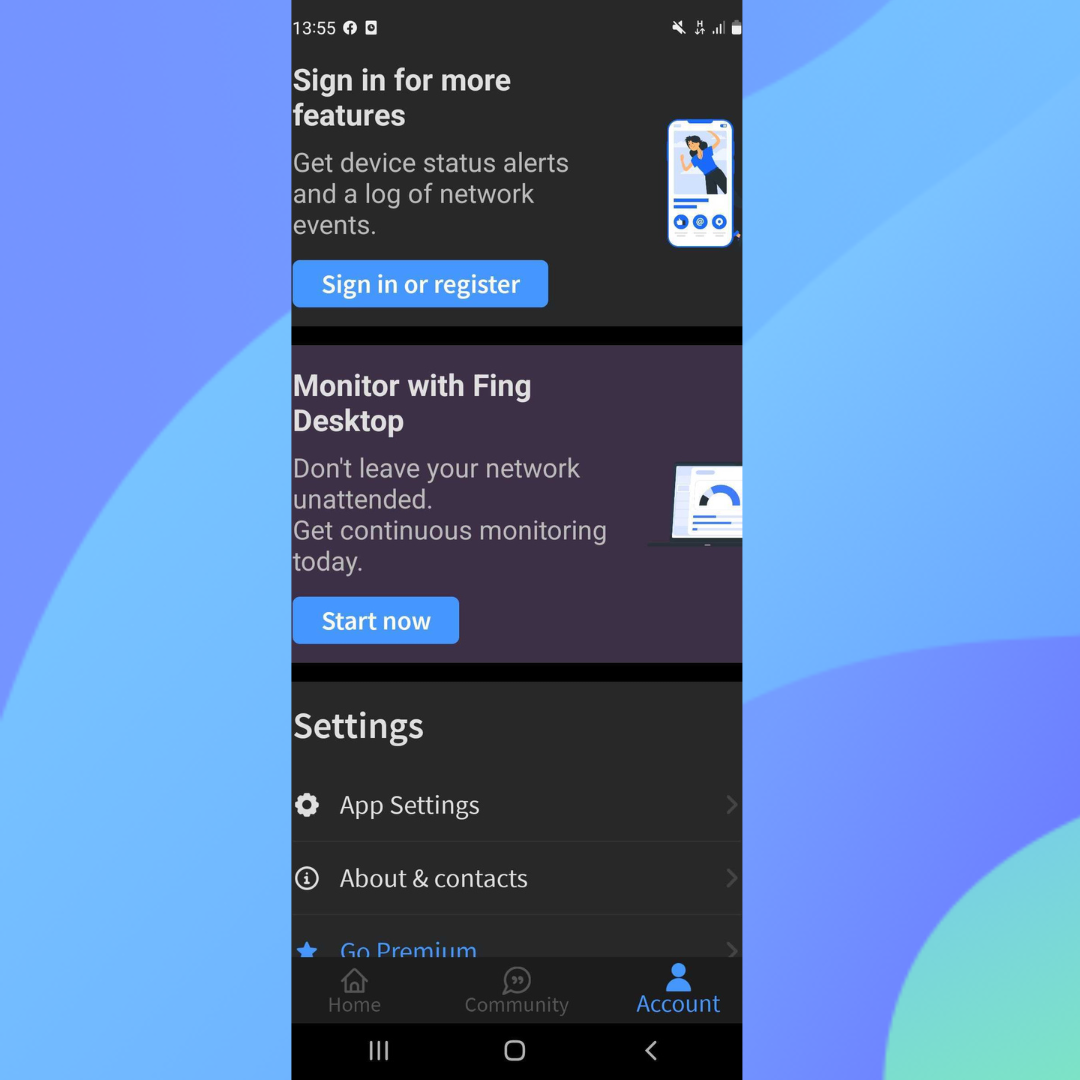 Create an account using an email address and password, Google+, Apple Sign in or Facebook
Click the confirmation sent to the email you provided
Or, you can also create an account using the Fing web app
NOTE: With Apple Sign up, it will ask you if you want to show the real email address or Hide your email address. If you choose to hide you email address, then Apple will provide you with an Apple Relay email address ending with @privaterelay.appleid.com. And this will be your Fing account email address if you want to do a manual sign-in on other non-apple devices.
To create an account on Fing Desktop, simply download the Desktop application and click Sign In. After this, you'll be taken to the Web App and you will see the option to 'Create an Account.'