Bandwidth Analysis
The Fingbox Bandwidth Analysis feature lets you discover if there is a device currently slowing down your network. You can use this feature to discover if one of your devices is hogging a lot of bandwidth resulting in a slower internet connection.
Using Bandwidth Analysis
To use the bandwidth analysis feature, you need to choose the devices which you believe are the bandwidth hogging culprits from your list of devices.
From the Fingbox dashboard, click on the Network tab
Scroll down to the Bandwidth Analysis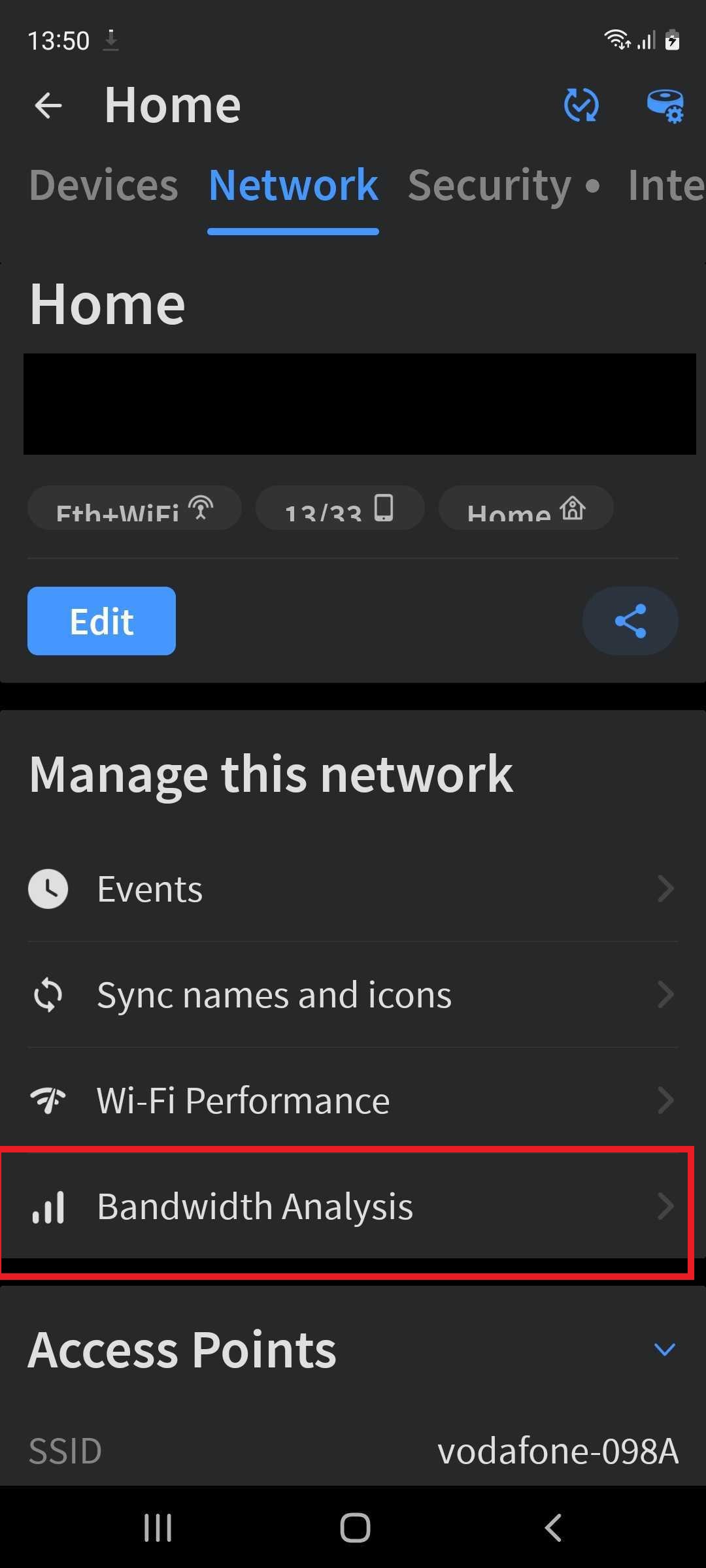 Select the devices you believe are the culprits by clicking on them
Press on the "Analyze now", the bandwidth analysis will then launch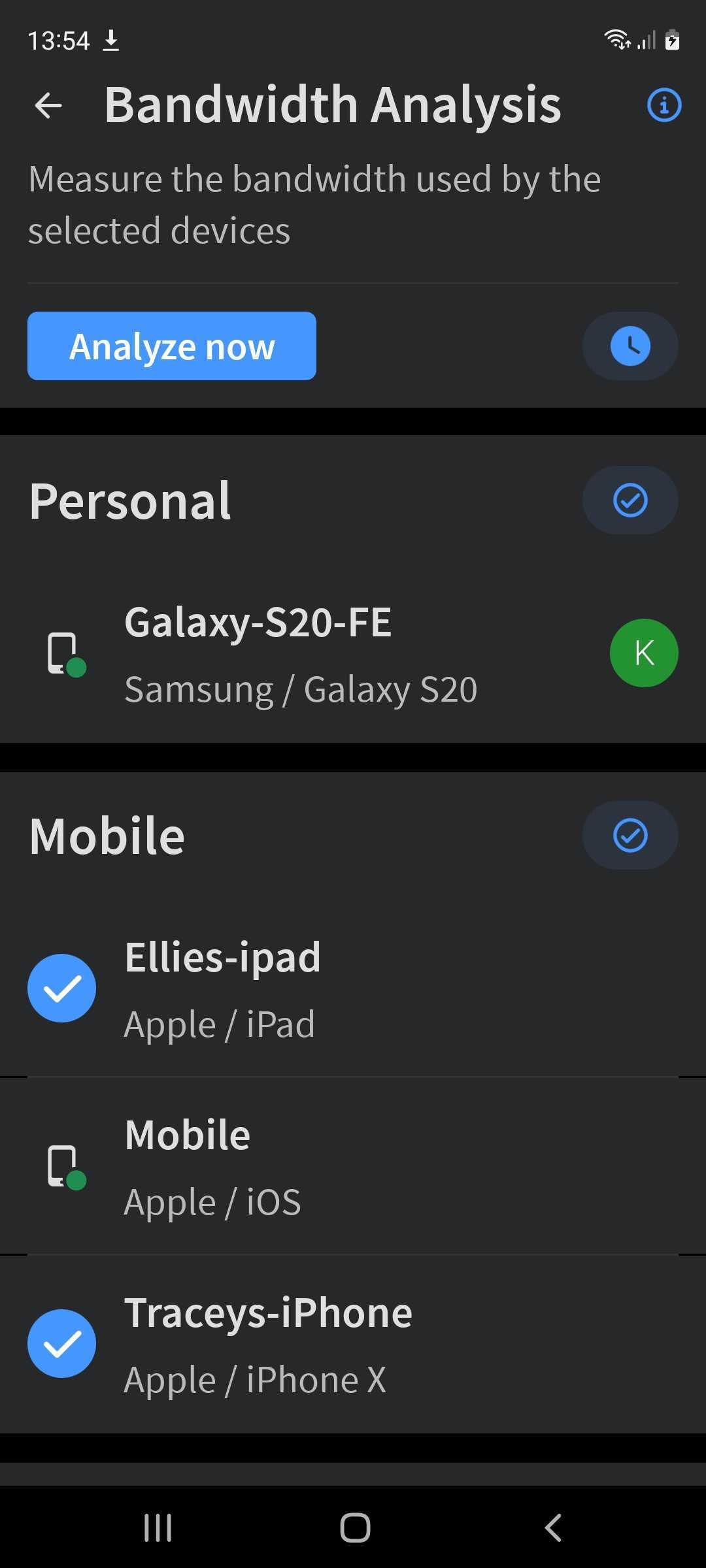 The Bandwidth Analysis will automatically start analyzing the Download speed. To change the analysis between download speed, upload speed, download size and upload size, click on Change (beside where 'Download Speed' title is dispalyed. the following options will then appear: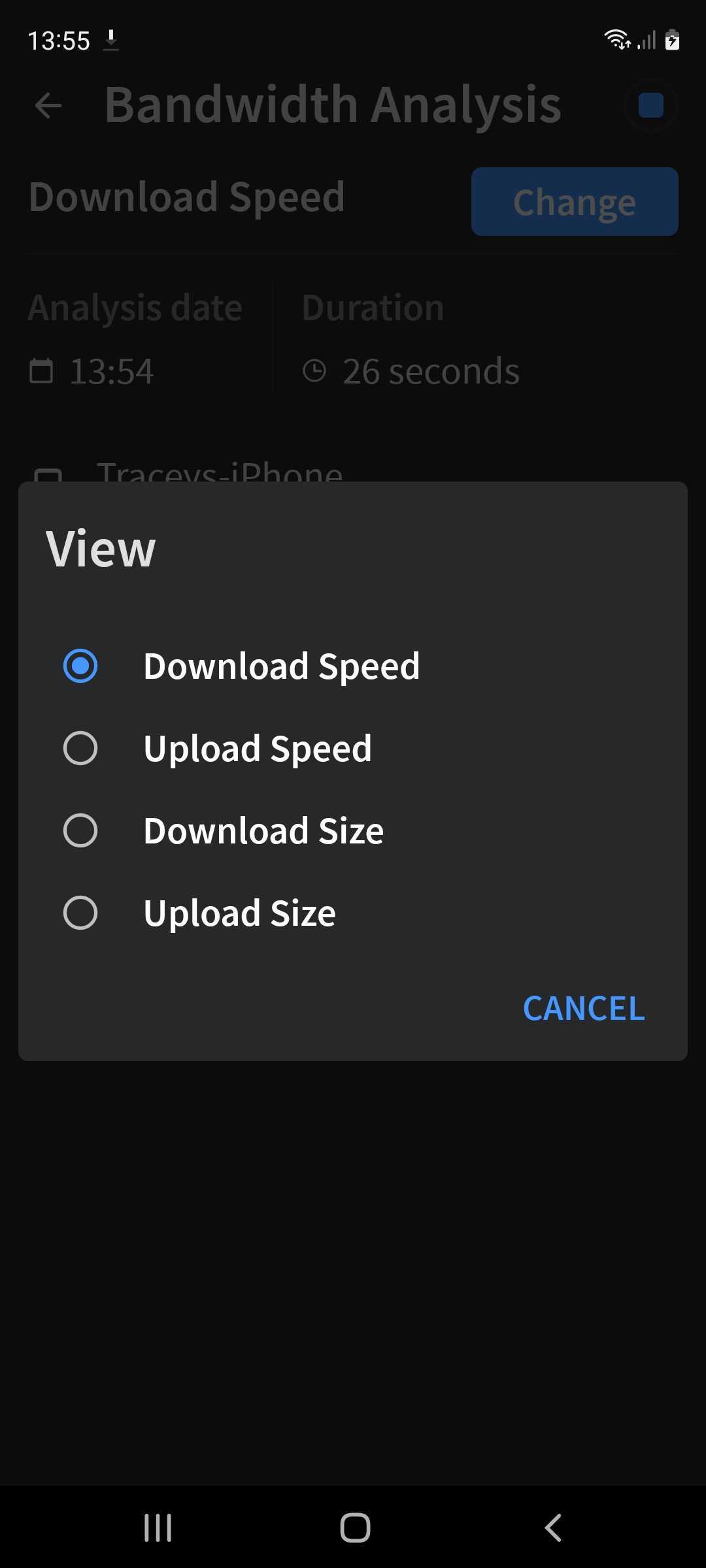 If you want to see previous bandwidth history, select on the History button.
To note: Bandwidth analysis is launched on demand by you. The reason that Fingbox does not continuously monitor the bandwidth consumption of your devices is that doing so requires re-routing all traffic on your network through Fingbox. Re-routing traffic through Fingbox all the time could potentially slow down your network. This is how cheaper firewalls behave, and in the end, they often slow down the network so much that people end up turning them off.