Switch networks on Fing
How to switch networks on Fing
Automatic selection of the network: Video
How to switch networks on Fing
Switch networks on the Fing Mobile App on iOS or Android.
Switch networks when you have a Fingbox
From Overview, click the circular icon with three dots at the top right of the page
This will open the My Networks page. Here, click on the network you wish to use from the Current Network or Monitored Networks headings.
Switch networks when you do not have a Fingbox
Follow the same steps as above. However, in the list of networks in the My Network page, there will be no Fingboxes visible.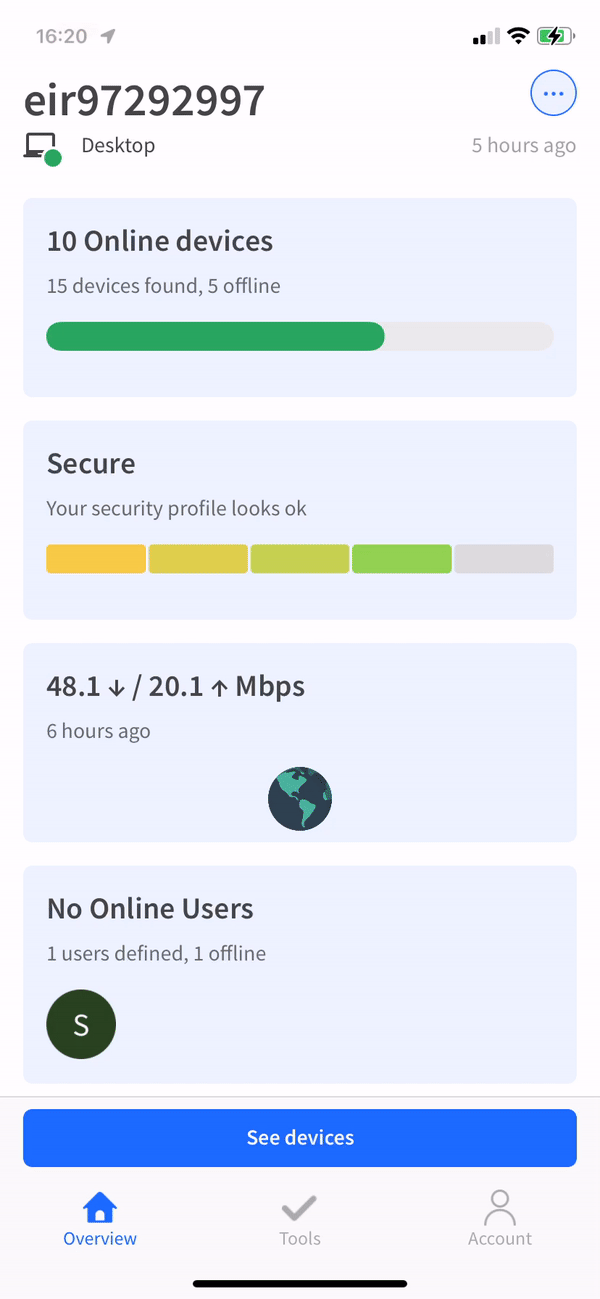 Automatic selection of the network: Video
Need help?
Click the Submit a request button at the top right of the page