How to Export a Network scan
The Export function can be accessed from the Web App, Mobile App and Desktop App
To Export on the Mobile App:
Click on a Card of Overview Page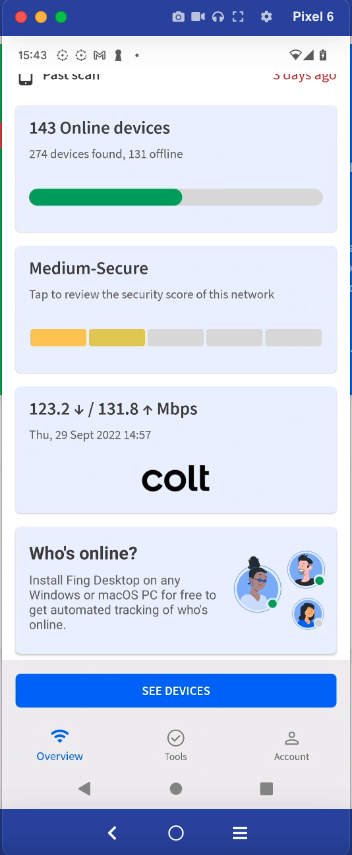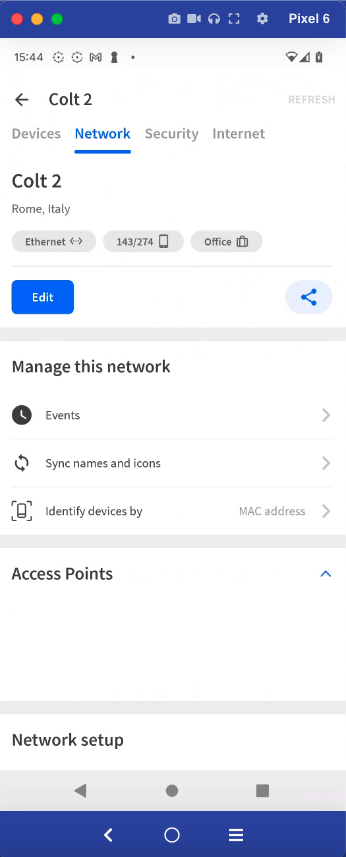 Click on the 'share' icon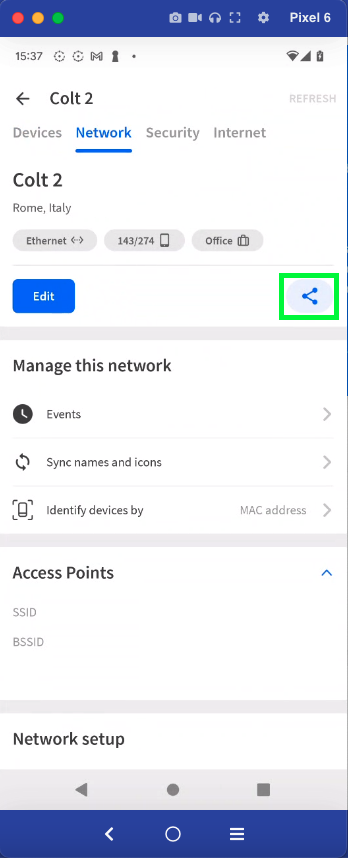 This will provide multiple formats to choose from: HTML, CSV, JSON, XML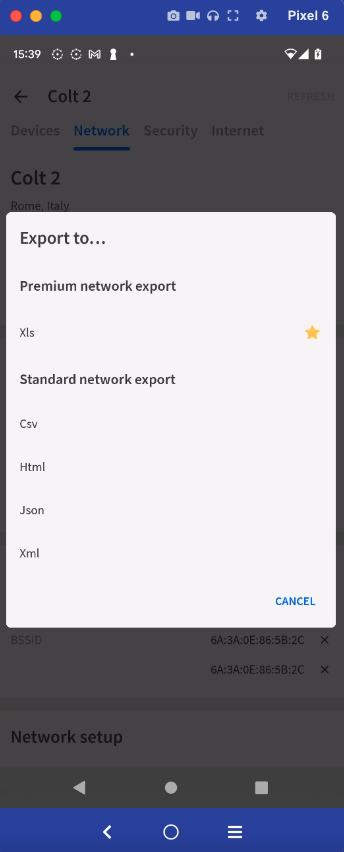 To Export on the Web App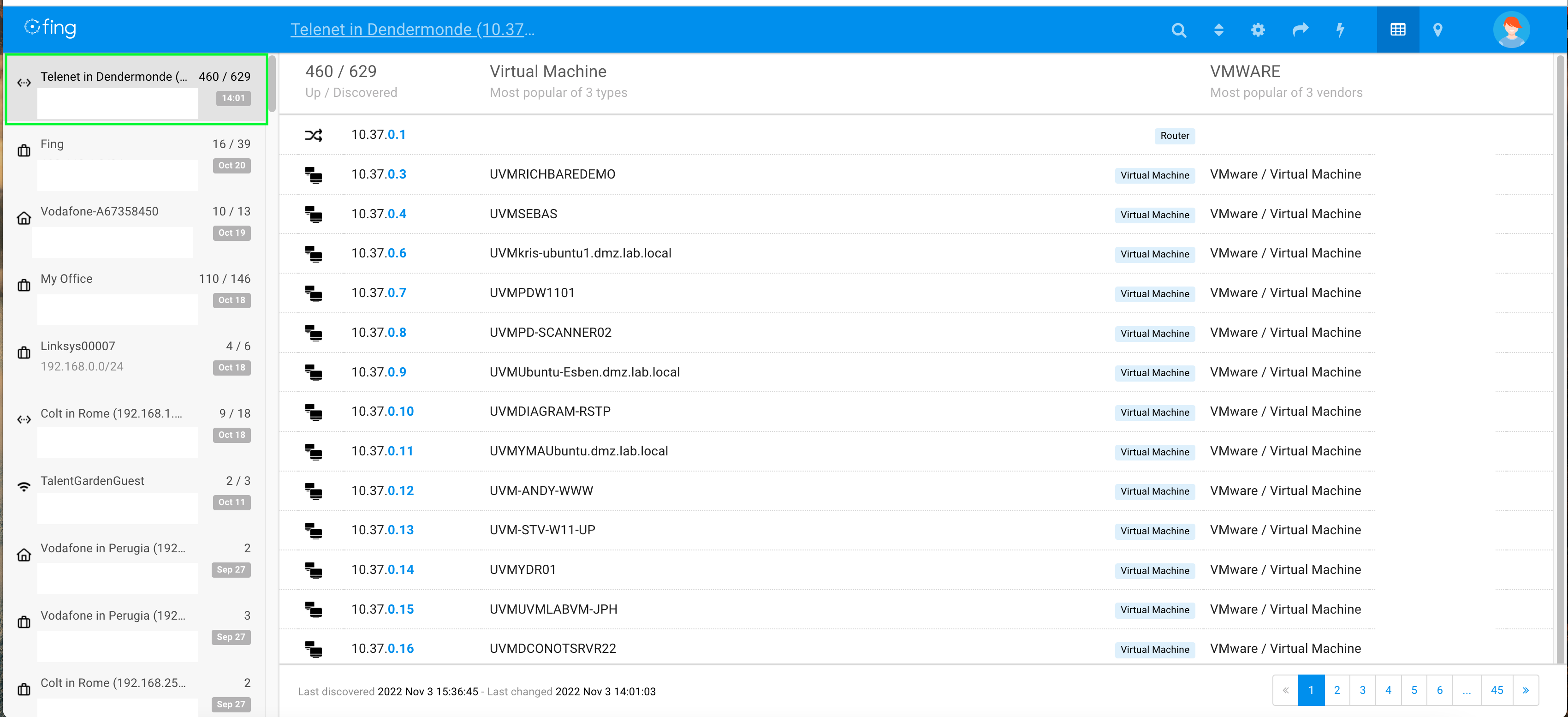 On the top Right Corner, there is an export function via an arrow emoticon which will provide you options to format export of all devices. Once selected the format, the file will be downloaded locally to your computer.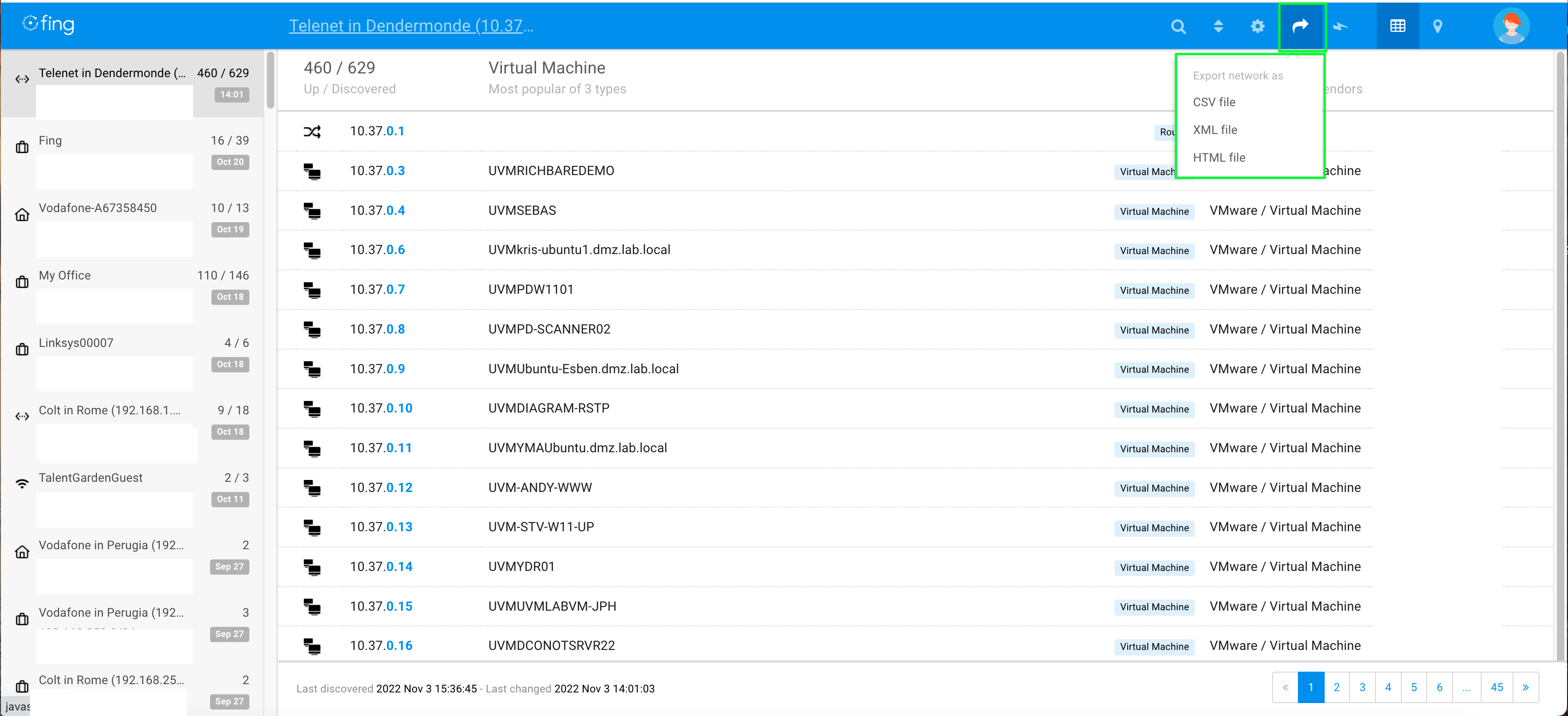 To Export on the Desktop App
Open the Desktop App and click on the Network page.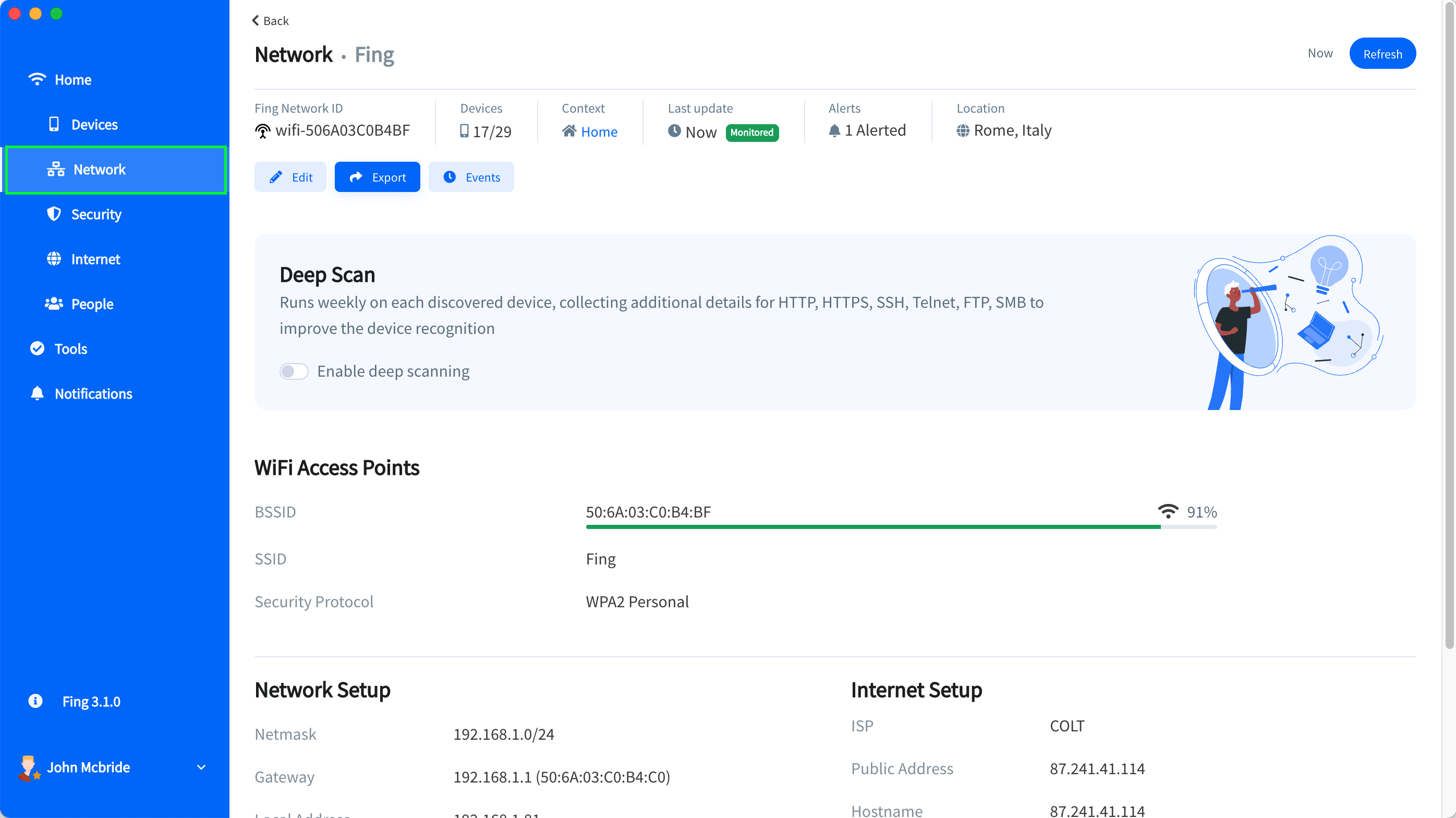 Click on the Export button.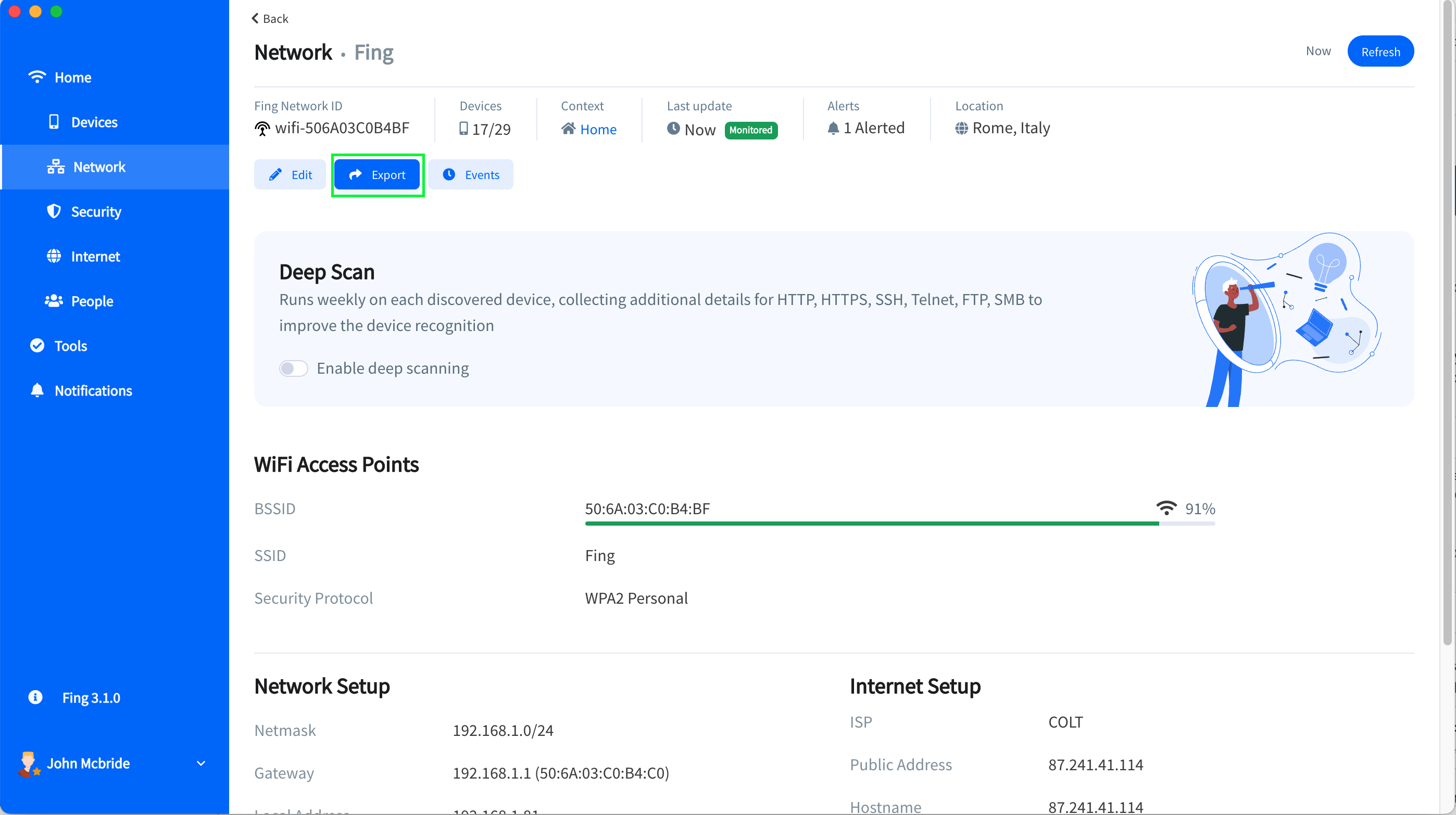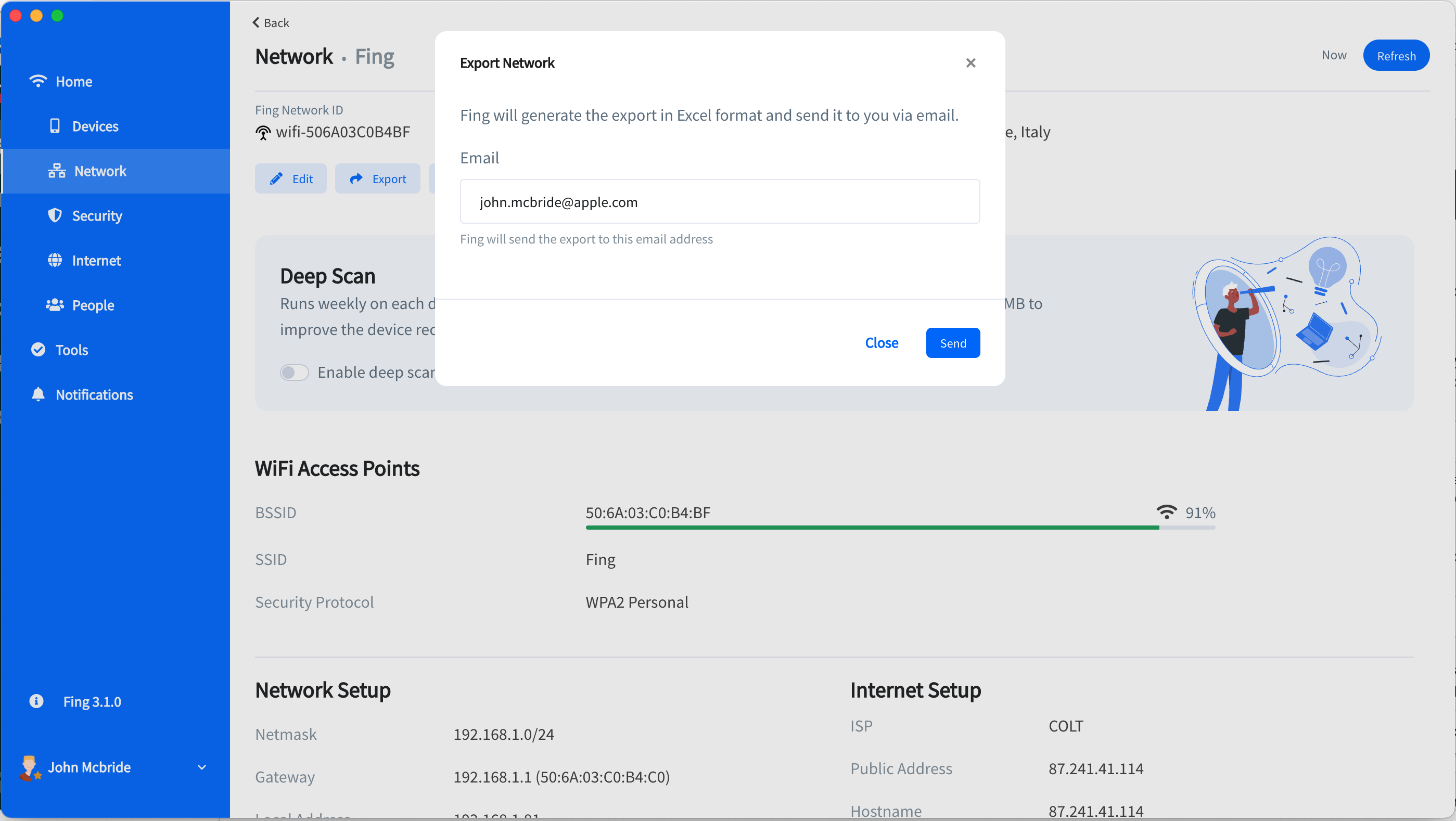 Still experiencing issues?
Please include all details related to your issue and write to us from your registered email address at support@fing.com