Change your Notification Time Zone
The time zone can be adjusted on the Fing Mobile app or Fing Web App.
Fing Mobile App
Click on the Account tab in the bottom toolbar
Click

Notifications settings

Click Time Zone
Select the time zone you want from the list
Fing Web App
Go to https://app.fing.com/. Alternatively, open Fing Desktop and from Overview, click your name at the bottom left and click Edit profile.
Login with your registered e-mail address
Click your username in top right corner and select

Account &

Settings

Click Edit Notification Settings
From the Time Zone dropdown list, select your desired time zone and click Save Settings
Logout from your mobile application and then log back in again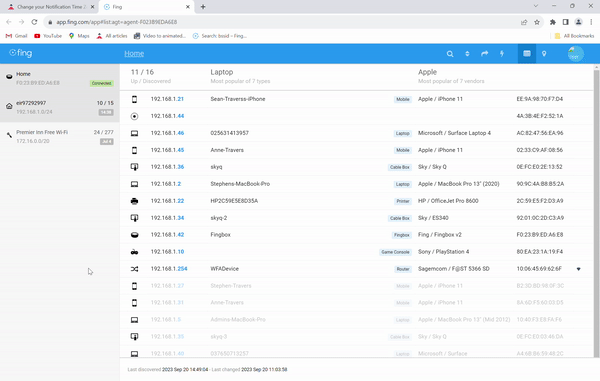 Need Help?
Click the Submit a request button at the top right of the page