Your First Day with Fingbox
Just configured your first Fingbox? Then this article is for you! Here's everything you need to know for your first day with Fingbox.
Main App Tabs
When you Login to the Fing app, you'll see 3 main tabs (at the very bottom of the screen). Here's a quick snapshot of what each of the tabs does.
Home: This tab gives you access to the Fing App troubleshooting tools, such as: Scan for devices, Speed test, ISP information, Internet Outage information etc. This is also the tab that will give you access to all of the Fingbox functionalities.
Community: This tab displays a list of recent discussions (with links) on the Fing Community
Account: this tab gives you access to log into your account, app version & account settings (as well as being able to connect to a Fingbox, should you have a Fingbox)
Top 5 features to play with when you are getting started with Fingbox
Once you've already unboxed your Fingbox, downloaded the Fing app and connected your Fingbox, it's time to get started with Fingbox features.
Here are the main actions you should take on your first day with Fingbox to get the most of your device and experience.
1) See What's On Your Network
Find out what devices are currently connected to your network by performiing a network scan.
To scan your network:
Click on the Home tab in the bottom-left hand corner of the screen.
Click on 'Scan for devices' (blue button)
The following option will appear:
To scan the network using Fingbox, choose 'Show Fingbox Network' (to continue without using Fingbox, choose 'Continue Scan')
Your devices will be displayed with details including:
Name: The name the device has been given. For example; Violet's MacBook.
Type icon: What kind of device is it. For example, mobile, tablet, computer, TV, VoIP phone.
Vendor: The maker of your device. For example, Apple.
Model: The generation of the device. For example, MacBook PRO.
IP address: The numeric identifier assigned to the device on this network. Usually, it's temporary and can change over time, typically assigned by the DHCP service running on the Internet router.
MAC address: This is the serial number of the device which is set when the device is made at the factory. Note that the MAC address of the device is only displayed if the model information is not available.
Fingbox tabs:
At the top of the Fingbox view, you will see the following tabs:
Devices: shows device scan results (all devices currently connected to your network). On the bottom, there are numerous filter options. To see more about filter options, see article How to use the Fing App (scroll down to 'How to Sort, Search & Filter Your Fing Device List')
Network: manage your network, check Access points & Network Setup
Security: Allows you to see a summary of your security, estimated from the data provided by your network.
Internet: check 'Internet Score', do Speedtest, average ISP performance from last week &compare providers
People: Add/Remove users, schedule internet pause, check timelines & access DigitalFence functionality
Notifications: device notifications
You can also access Fingbox Settings by clicking on the blue 'Gear' icon
2) Create Users & Assign Personal Devices
One of the most important Fingbox features is Digital Presence. To enable Digital Presence, you need to create users and assign personal devices to each of them.
From the Fingbox dashboard:
Click on the People tab
Click on 'Add user' to create a new user
You can then select the user devices to assign to that user; for example, their mobile phones, computers, game consoles, video streamers, TVs, and tablets.
Choose the devices for user Presence. These will be the devices that will be used to indicate the user's presence on the network.
Once configured, when the person is connected to the network with their personal devices, you'll be able to detect their presence at home. For example; if I assign a my mobile phone as a personal device, once connected to the home network, my icon will be displayed as "at home".
3) Turn on Alerts & Identify New Devices
Turning on Fing alerts on specific devices is essential to having an always-on Fing experience. You can set alerts for specific devices by clicking on the Devices screen, choosing the relevant device and adjusting the 'Notifications' settings as required.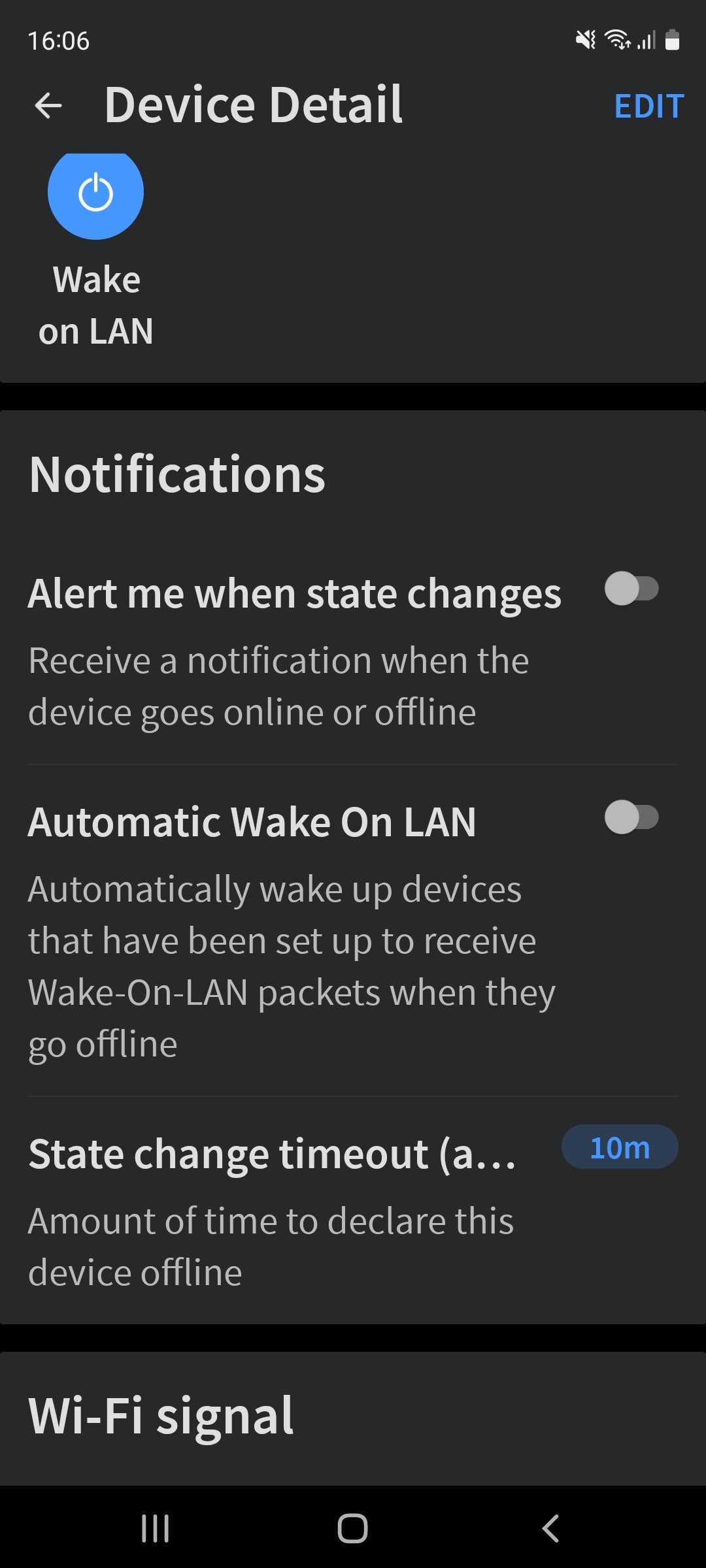 New Device Alerts:
Alerts for new devices connecting to your network are also essential to Network Security.
From the main Fingbox display screen, click on the Security tab
Scroll down to 'Auto block new devices'
Once enabled, when new devices are found on your network they will automatically be blocked until you decide to authorize them.
When a new device is identified, you can then decide to:
Assign: A device that has appeared more than once but does not belong to any user. Assign it to a user to keep track of presence
Manage: Block or assign the device
Identify: Fill in the missing details about the device – then choose to assign it to a user or block it
Your goal is to keep the new list of devices on your dashboard empty always!
4) Check Your Internet Speed
To check your internet speed, on the Fingbox Dashboard:
Go to the Internet tab
Click on 'Test speed'
Example usage, the Bandwidth Analysis feature which is used to detect Bandwidth Hogging devices needs to be relative to your overall Internet Speed. This is because a device using 10 Mbit/s on a network with an Internet speed of 20 is significant; whereas a device consuming 10 Mbit/s on a network with an Internet Speed of 150 Mbit/s is not very significant compared to the overall capacity of the Internet connection.
All your Internet Speed tests will be recorded under the BOOK icon, so you can understand whether your Internet Speed is performing better or worse than in the past. You can also set scheduled speed tests.
5) Check the Wi-Fi Speed & Performance For Where You Are
Now it's time to check your Wi-Fi speed & performance around your home. This feature is designed to help you understand the best places for Wi-Fi in your home and if there are any "dead" zones which may require you to add another access point or change your network set-up.
To run the Wi-Fi Performance test:
On the Fingbox dashboard, go to the Network tab
Scroll down to Wi-Fi Performance & click on it
On the next screen, click the Test speed now button (blue button)
Usage suggestion:
Launch the Wi-Fi PerformanceTest near your Wi-Fi router as this should measure a high speed (this is just between your Wi-Fi router and your mobile device, completely independent from the Internet speed)
Afterwards, go into every room in your house and launch the Wi-Fi Performance test again a Fingbox will give you the speed for that room.
All your Wi-Fi Performance test results will be recorded under "History" where you will be able to compare them
(Wi-Fi Speed Test)
Your First Day with Fingbox comes to an end
We hope you enjoyed your first day with Fingbox!